Vehicle Loans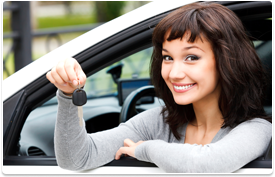 When it comes to financing your next vehicle, you won't find a better deal than at Bulldog. Every BFCU vehicle loan features:
New or used* – same low rates
100% financing (MSRP for new, NADA for used)
Fixed or variable rates
Budget-friendly terms
Optional credit and GAP insurance (speak to a loan officer for details)
Have a higher rate loan somewhere else? Bring it to Bulldog and save. Not sure what you want? Get pre-approved! You'll lock in a great rate and boost your bargaining power. Use the handy loan calculators to play with the numbers and see just how much you can save when you finance your next vehicle at Bulldog.
Apply here, stop by any convenient branch.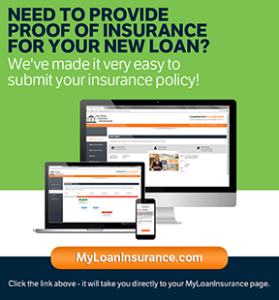 *Same rates up to 10 model years and 100,000 miles. Over 10 years, add 2%; over 100,000 miles, add 2% (max. 115,000 miles).
Mechanical Repair Coverage
Essential, affordable protection against unexpected repair costs
A breakdown can be stressful enough without the added worry of expensive repairs.
Mechanical Repair Coverage (MRC) can help limit the cost of covered repairs – and protect your finances.
The older your vehicle gets, the more expensive it can be to fix it – and the more often you need to. Mechanical Repair Coverage may help keep those costs in check, saving your budget from future unexpected repair costs. What's more, it can be used at any authorized repair facility in the U.S. or Canada.
Choose your plan, and choose your deductible. Purchase only what you need and cancel at any time. Coverage begins on day 1 (no waiting period) with no limit on the number of claims and no aggregate claim limit. Plus you get up to a $35 per day rental reimbursement and a $100 sign-and-drive roadside benefit per occurrence. MRC covers all vehicles (except Exotics) 15 years old and newer and under 150,000 odometer miles. Download the brochure (below) for more terms and conditions, or visit any branch to learn more.
Drive with confidence, and protect yourself from unexpected costly repairs. Contact us today to find out what Mechanical Repair Coverage plan is right for you.

Mechanical Repair Coverage is provided and administered by Consumer Program Administrators, Inc. in all states except
CA, where coverage is offered as insurance by Virginia Surety Company, Inc., in NH, where coverage is provided and
administered by Consumer Program Administrators, Inc. dba Consumer Warranty Program Administrators, in TX, where
coverage is provided and administered by Consumer Program Administrators, Inc. dba The Administrators of Consumer
Programs (TX License #175), in FL and OK, where coverage is provided and administered by Automotive Warranty
Services of Florida, Inc. (Florida License #60023 and Oklahoma License #44198051), and in WA, where coverage is
provided by National Product Care Company and administered by Consumer Program Administrators, Inc., all located at
175 West Jackson Blvd., Chicago, Illinois 60604, 1-800-752-6265. This coverage is made available to you by CUNA
Mutual Insurance Agency, Inc. The purchase of Mechanical Repair Coverage is optional. This document provides general
information about Mechanical Repair Coverage and should not be solely relied upon when purchasing coverage. Be sure
to read the Vehicle Service Contract or the Insurance Policy, which will explain the exact terms, conditions and
exclusions. Coverage varies by state. Replacement parts may be new, used, non-OEM or remanufactured.</font size>
MRC-3415612.2-0522-0624 CUNA Mutual Group ©2022, All Rights Reserved
Fuel Economy Guide