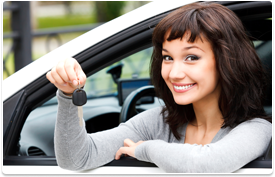 When it comes to financing your next vehicle, you won't find a better deal than at Bulldog. Every BFCU vehicle loan features:
New or used* – same low rates
100% financing (MSRP for new, NADA for used)
Fixed or variable rates
Budget-friendly terms
Optional credit and GAP insurance (speak to a loan officer for details)
Have a higher rate loan somewhere else? Bring it to Bulldog and save. Not sure what you want? Get pre-approved! You'll lock in a great rate and boost your bargaining power. Use the handy loan calculators to play with the numbers and see just how much you can save when you finance your next vehicle at Bulldog.
Apply anytime online, stop by any convenient branch, or visit these dealers for on-the-spot financing.
*Same rates up to 10 model years and 100,000 miles. Over 10 years, add 2%; over 100,000 miles, add 2% (max. 115,000 miles).