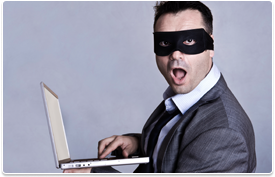 SCAM ALERT January 6, 2021
Members are encouraged to be on the lookout for a scam involving the conversion of cash to Bitcoin.  There are variations to this particular scam but it almost always involves the victim being contacted by unknown persons representing a fictitious company and encouraged to participate in an operation similar to a "shoppers experience."  The victim is required to give their member/account number to the contact person and is then told to be on the lookout for a pending electronic deposit of funds to their account.  They are told to regularly check their account and when they see the deposit, to withdraw the cash immediately. (The funds which are deposited into the victims account are fraudulent unemployment insurance benefits from various states).  The victim is instructed to take the cash to an ATM that is capable of converting the cash to Bitcoin where the victim is given further instruction on where to send the Bitcoin.
DO NOT FALL VICTIM TO THIS SCAM. NEVER GIVE YOUR ACCOUNT NUMBER TO SOMEONE YOU DON'T KNOW.
Protect Your Identity
Scams and identity theft are rampant. If you've got a telephone, a credit or debit card, or a computer, then you could be a target. Get hit, and you could spend years setting your finances and your reputation right. Often your first line of defense against becoming a victim of identity theft is simple common sense.
BFCU will never initiate a call, letter, or e-mail asking you to verify, update, or otherwise provide sensitive information, nor will we deny you access to your accounts until you provide such information.
If you are a BFCU member, remember that we already know your account number and account history, but we maintain no record of your account-related PINs or passwords. However, if you initiate the contact, we will need information to identify you and resolve your issue. And we do require information to personally identify you when you open a new account. In both cases, you initiated the contact.
Tips to fight Identity Theft
Never click a link or open an attachment in an unsolicited e-mail.
Never provide personal financial information, including your Social Security number, account numbers or passwords, over the phone or Internet if you didn't initiate the contact.
Don't be intimidated by an e-mail or caller who suggests dire consequences if you do not immediately provide or verify financial information.
Avoid filling out forms in e-mail messages that ask for personal financial information. Only communicate information such as credit card numbers or account information via secure website or by telephone.
Check your accounts regularly and alert us immediately if you see anything suspicious. Log on to online accounts frequently and check paper statements immediately.
Request your annual free credit report from annualcreditreport.com, the only authorized source for your free annual credit report under federal law. Request one from a different bureau every 4 months, and check it carefully.
Don't create passwords or PINs that are obvious to anyone who knows you.
Don't write down your passwords or PINs or provide them to anyone.
Buy a shredder…and use it!
Don't carry your Social Security card with you. It's the key to your entire identity.
Don't provide your Social Security number unnecessarily. If a vendor or service provider asks for it, ask them why they need it and how they plan to protect it.
Remove incoming mail from your mailbox as soon as possible, and place outgoing mail in the postal service's blue collection boxes or drop it off inside the post office.
What to do if you fall victim
Contact us (and any other affected financial institution) immediately.
File a police report with local law enforcement. You'll need this later.
Contact the fraud division at one of the three major credit bureaus listed below to place a fraud alert on your file. The bureau you contact will share the information with the other bureaus.
Report all suspicious contact to the Federal Trade Commission at http://www.ftc.gov/

(new window/tab)

.
Visit IdentityTheft.gov. This one-stop victims' resource hosted by the federal government has information and recovery plans for more than 30 types of identity theft, including child identity theft, medical identity theft, and tax-related identity theft. When you use IdentityTheft.gov to report a problem, you'll get a PERSONAL RECOVERY PLAN that:

walks you through each recovery step for all different kinds of identity theft
tracks your progress and adapts to your changing situation
pre-fills letters and forms for you.
For comprehensive information on all things fraud, visit OnGuardOnline.gov (new window/tab). This informative and easy-to-use website shows you how to:
Avoid scams, spam, phishing, and ID theft
Secure your computer, wireless networks and laptops against malware and intrusions
Protect your kids online, covering everything from cyber-bullying and child ID theft to social networks, parental controls, texting, and sexting.
Be smart online by understanding cookies, mobile apps, public wi-fi, online investing, and more.
OnGuardOnline.gov is managed by the Federal Trade Commission in partnership with other federal agencies including the Department of Homeland Security, Department of Commerce. U.S. Department of Justice, U.S. Department of State, the Consumer Financial Protection Bureau, the Internal Revenue Service, the U.S. Postal Inspection Service, and many others.