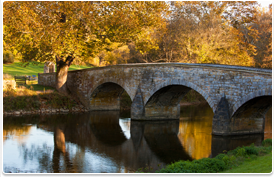 You can join Bulldog Federal Credit Union if you meet any of the following criteria:
You live, work, worship, or attend school in Washington County, Maryland.
You are in the immediate family or household of a current member or anyone who is eligible for membership, regardless of whether or not that person is a member.*
You represent a business or other legal entity in Washington County, Maryland.
You are a community volunteer in Washington County, Maryland.
You are an employee of the credit union.
If you're eligible, simply open a Share (savings) account with a minimum deposit of $25.  You must maintain that balance to have access to all other credit union products and services.
Ready to experience all the benefits of Bulldog? Join now!
*The National Credit Union Administration (NCUA) defines "immediate family" as spouse, children, siblings, parents, grandparents, grandchildren, stepparents, stepchildren, stepsiblings, and adopted children. NCUA defines "household members" as those individuals living in the same residence and who maintain a single economic unit. This includes anyone who is a permanent member of and participates in the maintenance of the household. Domestic partners and anyone who lives in the household and can demonstrate a degree of permanency will be considered to be household members.