Checking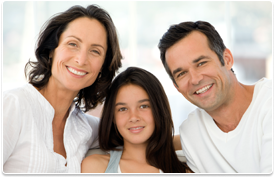 With a BFCU share draft account, there are no confusing relationships or tricky fees…just simple, unlimited 24/7 access to your money with no strings attached. A share draft account is loaded with time- and money-saving features:
No minimum to open
No minimum daily balance requirements
No monthly service fees
No per-check fees
Overdraft protection
Free 24/7 online/ATM access
Free check copies in digital banking
For your protection, order your drafts (checks) through Bulldog instead of outside printers so you can be sure they're printed with accurate account and routing numbers. Bulldog drafts through Harland Clarke come in a wide variety of styles and offer industry-leading security features designed to protect your account.
Browse catalog & Reorder drafts (new window/tab)
Need a check copy? View and print cleared checks for free right from digital banking (for checks cleared after 3/1/21). For check copies prior to 3/1/21, please contact the Credit Union.
If you don't have access to an overdraft line of credit, we will automatically transfer funds from your share account to cover overdrafts for a nominal fee. You must have an available balance in your share account to cover the transfer.
Let us show you how easy it is to move your checking account to Bulldog!
Benefits Plus®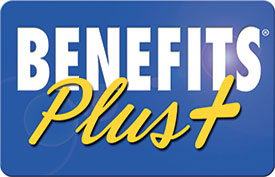 Every time you go to the grocery store, go out for dinner, or take in a movie you can save with Benefits Plus,® the discount benefits program designed to save you and your family money on the products and services you use everyday. With savings on everything from travel services and concert tickets to prescription discounts and savings on gas and groceries, Benefits Plus® will help you and your family get more and do more, for less!
If you have a BFCU Share Draft/checking account, they you can enroll today. It's better than free! Discover all you're entitled to:
Travel Services
Get the guaranteed lowest published fares available at the time of purchase on airfare, cruises, hotels, car rentals and more…plus 3% – 5% cash back! You even get $100,000 automatic flight insurance. Best of all, you can talk to a live representative to arrange your travel plans and still enjoy discounts. Now you have your own personal travel concierge, and access to the lowest prices…guaranteed!
TicketXpress
Exclusive savings of up to 50% and access to the largest online entertainment offers on movie tickets, sporting events, concerts, theme parks, ski resorts, zoos, aquariums, and more.
Cash Back Rewards
Earn cash back when you shop at over 3,000 online merchants with extra features such as daily deals, free shipping, and more.
Gift Card Savings
Save on retail and restaurant gift cards at nationally recognized stores…up to 15% on gift cards by mail and up to 10% on eGift cards that you can get on the fly, right when you need them. Buy for the places you shop everyday or give them as gifts!
Health & Wellness*
Save up to 60% at over 59,000 participating area and national pharmacies and up to 50% off the regular retail price on frames and prescription lenses. Save on dental plans and hearing care.
Consumer Services and Discounts*
24-hr roadside assistance, 90-day purchase protection, extended repair warranty, award winning antivirus software, vehicle safety recall information, and discounts on pet health insurance.
Family Benefits
Enjoy local restaurant and retail discounts. Get $5 back when you renew your wholesale savings club membership. Save on date night with dinner-and-a-movie bundles. Get discounts on office and school supplies. Save with grocery coupons for the products you and your family use every day. Plus there's a grocery coupon club, Dining Dough…and more!
If you have a BFCU checking account, then you can enroll in Benefits Plus® for just $4.95† per month.
At just $4.95 a month, it's easy to make Benefits Plus® pay for itself…and then some. When you count all the savings, it's better than free! Stop by any branch to learn more or enroll now!
*Some services require additional purchase in order to apply discount. Visit www.benefits-plus.org or call 1.866.329.7587 for complete details.
†$4.95 will be deducted automatically from your share draft/checking account on the last day of each month. See terms and conditions here

(PDF – new window/tab)

.
Bulldog Federal Credit Union has selected Generations Gold, Inc., a fully independent third-party benefits provider, to provide travel and other discounted service directly to Benefits Plus

®

members. Bulldog assumes no liability for any of the providers in fulfilling their services. All liabilities, claims, damages and demands are the sole and direct responsibility of Generations Gold, Inc. and its independent service or benefits providers. Discounts received through Benefits Plus

®

may not be used in conjunction with any other discounts. Benefits and services available through the Program are subject to change without notice. Not all plans and discounts are available in all areas. Some restrictions apply.
The descriptions herein are summaries only and intended for informational purposes only and do not include all terms, conditions and exclusions of the policies described. Please refer to the actual polices for terms, conditions and exclusions of coverage. You can view the complete terms, conditions, exclusions and complete program details by visiting www.benefits-plus.org or by calling 1.866.329.7587. Generations Gold, Inc., is not insured by any Federal Government Agency.
Check Reorder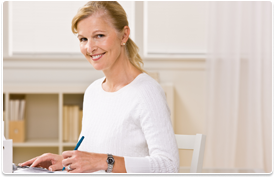 If you've ordered checks from BFCU before, then reordering online is fast and easy! Have the Order Identification Number from your check reorder form handy when reordering checks online.
Browse catalog & Reorder drafts (new window/tab)
Initial order must be placed in person at a branch. Online reorders cannot be processed if your address does not match the address we have on file for you. Your share draft account number is not the same as your member account/ID number. If you do not know your share draft account number, contact the credit union.