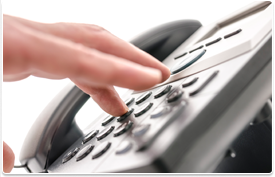 Access your accounts 24/7 from any touch-tone phone with the K-9 Line Audio Teller. You'll need to enroll as a new user the first time you call in to the system. Use your BFCU account number as your user ID and the 4-digit PIN you received in the mail the first time you call. Then follow the prompts enroll. You can register up to 3 phone numbers that you'll usually call from, set up 3 security question/answer pairs, and choose a security phrase. The system will prompt you to change your PIN during the enrollment process. To change your PIN or your registered phones at any time, log in the say "More Options" then follow the prompts.
Don't have K-9 Line access? Apply for your PIN now.
Local: (301)797-4755
Toll-free: 1-888-K9LINE9 (595-4639)
K-9 Line lets you:
Get balances
Transfer funds between your accounts and to other members
See if a share draft has cleared
Make a loan payment
Change your PIN
And more!