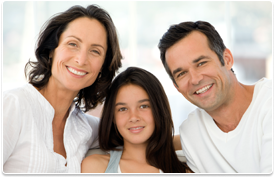 Whether it's for something fun (think wedding, cruise, or kitchen remodel) or fundamental (like a heat pump, medical bills or to fix a leaky roof), a home equity line of credit is the smart way for homeowners to pay for just about anything.
If you've been paying on your mortgage for a while, you've probably built some valuable equity that you can use to fund home improvement projects, consolidate debt, pay for large purchases and unexpected expenses, and even cover tuition. Since a home equity line of credit, or HELOC, is taken out against the equity in your home, the interest rate is typically much lower than other loans.
And when it's a HELOC from Bulldog, you save even more…up to $1500 more…because Bulldog pays your closing costs. That's right! One low $225 application fee covers everything: appraisal, title search, recording fee, document stamps…everything! The more you save on your financing, the more you'll have to spend on your projects.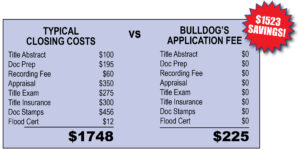 From vehicles to vacations, a HELOC is flexible cash when you need it. You can access the line for up to 10 years. As you pay it back, that money becomes available for you to use again. After a 10-year draw period, choose a convenient 10-, 15-, or 20-year repayment term. You can borrow against property in these counties:
Washington County or Frederick County, Maryland
Franklin County or Fulton County, Pennsylvania
Berkeley County or Jefferson County, West Virginia
Make payments in cash or choose the convenience of automatic debit from your BFCU account. Property insurance is required. Payment protection is available. A 3% late fee is assessed after 15 days.
HELOC at-a-glance:
Variable rate, open ended
First advance: $5,000 min.
Subsequent advances: $500 min.
Easy check access to your balance (or contact the credit union for an advance)
Up to 80% LTV: $250,000 max. loan
81% – 90% LTV: $20,000 max. loan
First or junior lien on principal residence, second home, or investment property
Rate based on LTV and credit score
10-year draw with 10-, 15-, or 20-year amortization
Spend more on your project, not your financing. For more information, or to schedule an appointment to apply, contact the loan department during regular business hours at (301)797-6318 option 5 or anytime at loandept@bdfcu.com. View important terms of our HELOC plan here.

(new window/tab)