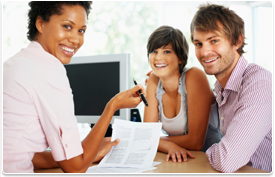 Need cash? No collateral? No problem! Now, your good name could be worth up to $20,000*! With a low rate Signature (personal) loan, you can get the cash you need quickly for just about anything from a vacation, bills, or taxes to home improvements, tuition or debt consolidation.
Choose a fixed or variable rate loan with a range of budget-friendly terms. Your rate is based on both your credit history and the repayment term you choose. You may be able to get your funds in as little as one business day deposited directly to your account without even coming to the credit union.
Apply online or stop by any branch.
*Maximum unsecured limit; includes Eliteline balances. Minimum loan: $500