Digital Banking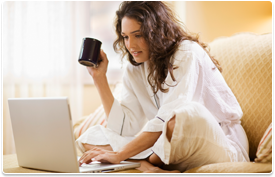 Backed by industry-leading multi-layered security, digital banking delivers a powerful yet incredibly easy-to-use personal banking experience that's reliable, flexible, and responsive to any device. It's optimized for multiple platforms, including the Web, Windows and Mac desktop apps, and mobile apps in the iTunes and Google app stores.
Digital banking features:
one logon links all your accounts on one screen
free mobile deposits
free bill pay (up to 10/month) with PicturePay
free e-Statements
free check images
free A2A and P2P transfers
account access for "Family & Friends"
check reorder
secure messages
and so much more
Now get important account alerts sent straight to your phone!
Protecting your account is easy with free, real-time alerts sent straight to your phone or e-mail. Get security alerts for changes to your contact information or login credentials, or when there's a password change request. Get account alerts when transactions or balances go above or below a certain threshold or when loan payments are due. It's easy to set up alerts.
Enroll your phone. Go to Contact Info in online banking or the mobile app to register your number.
Choose your alerts. Go to Messages & Alerts>Manage Alerts in online banking (Alert setup not available in the app.)
Choose your method. How do you want to get your alert? E-mail, SMS/text, push notification…choose 1 or all 3!
Ready to experience the convenience of secure 24-hour access to your accounts? Register for digital banking through the secure account login above.
Bill Pay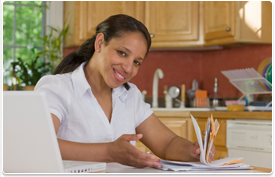 Bill Pay is the fast and easy way to receive and pay bills electronically right from your BFCU share draft account…from any device! There are no checks to write, no stamps to buy, and no more past-due bills. Processing takes just 2 days for electronic payments!
Schedule one-time or recurring payments to any payee-company, organization or individual
Pay up to 10 bills per month for free*
Put your payments on cruise control with autopay
Receive, view and pay e-bills immediately, directly from your bill pay account
Pay bills with a click with PicturePay
Set alerts and reminders for bills and payments to keep you on track
Create reports and search records
Send expedited payments when you're in a pinch for time
Processing Timeline
Same-day payments are debited from your account immediately and sent to the payee for posting on the next business day. Paper payment (check) posting depends on the payee's address and the speed of the USPS but should take 5 days or less. Same-day payments scheduled after 6:00 pm ET will process at 8:30 am ET the next business day for posting the following business day. All processing occurs on business days only. The system will not process a payment if you have insufficient funds in your share draft account.**
Future dated and recurring payments process at 8:30 am ET on the send-on date then follow the same schedule as same-day payments. If you have insufficient funds at the time the payment processes, your payment will be put on hold. The system will attempt to process your payment for 3 consecutive business days. If funds are available, the payment will process. If funds are not available, the payment will remain on hold. After the third attempt, your payment will be rejected, and you will be notified.
Coming Soon — Important Changes to Check Processing Procedures
Effective May 1, 2023, we're changing the way we process bill payments that travel by check, giving you more flexibility and convenience.
Checks will be printed on your checking account, starting with checking number 15,000.
Funds will be debited from your share draft account when the check clears, not on the send-on date. Therefore, check payments will be sent on your behalf regardless of your available balance on the send-on date. (This does NOT apply to electronic bill payments. See above.)
Checks can be returned for non-sufficient funds (NSF). Checks returned for non-sufficient funds incur a fee. (Refer to Fee Schedule for current rate.)
You will be able to place a stop payment on a check that has not yet cleared.
Check images will be available in "Recent Payments" in bill pay as soon as the check is sent. And images of cleared checks will be available in your share draft history in online/mobile banking.
How do you know which payments go by check? Look for the envelope icon associated with your payee. (The lightning bolt icon indicates an electronic payment).

*Each bill payment over 10 incurs a nominal per-bill fee of $0.75 and is debited automatically from your share draft account.
**Automatic transfers from a share account or overdraft loan are not supported at this time.