Digital Banking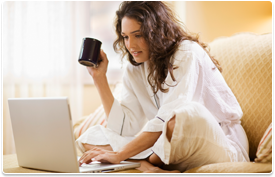 Internet Banking is more than just convenient 24-hour access to your accounts. Backed by industry-leading multi-layered security, BFCU's Internet Banking platform delivers a powerful yet incredibly easy-to-use personal banking experience that's reliable, flexible, and highly customizable. With Internet Banking access, you can take advantage of these time- and money-saving features:
deposit checks through the mobile app
pay up to 10 bills per month for free
access your e-Statements
send P2P and A2A payments with PUP (People U Pay) see below
open an account or apply for a loan with uOpen
send messages that contain sensitive account information securely
reorder checks or request a stop payment
transfer money to any member without their account number
and much more
Ready to experience the convenience of 24-hour access to your accounts? Apply for an Internet Banking PIN now or stop by any branch. You will receive your PIN by mail within 3-5 business days of your request. Do not write your PIN down or disclose it to anyone not authorized to sign on your account. Upon first access you may change your PIN. To enroll as a new user, select the "FIRST TIME USERS CLICK HERE" link in the log-in area on the home page of the website. Use your BFCU account number as your user name and your confidential PIN as your password the first time you log in. Follow the prompts to complete your registration.
Need to pay someone? Send it with PUP (People U Pay)
The next time you need to pay someone, use PUP (People U Pay) under the Transfer tab in Internet Banking and browser-based Mobile Banking (not available in Mobile App). Use PUP to send or receive person-to-person (P2P) payments to or from anyone with an email address or mobile phone number. Or use it to make account-to-account (A2A) transfers to or from your own account at any other financial institution in the U.S. (You must be on the account at the other FI.)  PUP's a doggone dependable way to:
Send money to your child at college
Send a gift to family or friends
Pay back friends for lunch or an event
Pay your babysitter or lawn care service
Pay rent to your landlord or roommates
And more!
To transfer money between your Bulldog account and your accounts at other financial institutions (A2A), PUP makes a small trial deposit to and withdrawal from the account. Enter those amounts during the set-up process to ensure you're the owner of the other account. If the amounts are correct, the account is activated and you can move money back and forth. Initial transfer may be subject to an extended hold.
Certain fees and limits apply. To learn more, view PUP Fees & FAQs (PDF-new window/tab).

Bill Pay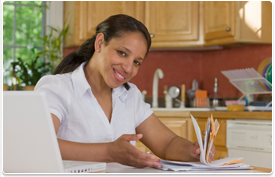 Bill Pay Plus inside Internet Banking is the fast, easy, free way to receive and pay bills electronically right from your BFCU share draft account. There are no checks to write, no stamps to buy, and no more past-due bills. Processing takes 3 days for electronic payments to 5 days for payees who require a paper check. Pay up to 10 bills per month for free.*
Bill Pay Plus allows you to:
Schedule one-time or recurring payments to any payee-company, organization or individual
Put your payments on cruise control with autopay
Receive, view and pay e-bills immediately, directly from your bill pay account
Set alerts and reminders for bills and payments to keep you on track
Create reports and search records
Send expedited payments when you're in a pinch for time
Bill Pay Plus makes it easy to pay all your bills quickly and easily, and save the environment, too! Enroll in Bill Pay Plus inside Internet Banking today.
*Each bill payment over 10 incurs a nominal per-bill fee of $0.75 and is debited automatically from your share draft account.