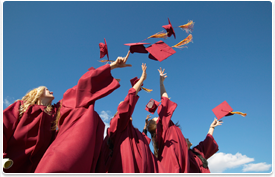 High school seniors who have been accepted to an accredited college or technical school can apply for a $1000 Educational Scholarship. Each year BFCU makes the award to two students who exhibit high scholastic achievement and character.
Applications are accepted January through April and winners are announced in early May. Applicants are ranked by:
Grades
Financial need
School activities
Community involvement
Applicants must be members of the credit union with a grade point average of at least 3.0 at the time of application. The application must include an autobiography and most recent valid transcript.
Download the application materials now (PDF-new window/tab).