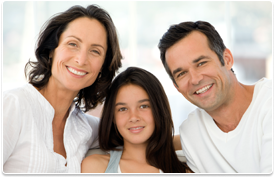 Your Bulldog membership starts with a safe and simple share (S1) account. Just $25 in this account gives you member-in-good-standing status and allows you to access all other products and services. Funds in this account earn competitive dividends with no withdrawal fees, and are insured to $250,000 by the National Credit Union Administration at no cost to you. Choose from individual, beneficiary, joint, trust, and business share accounts.
You can make unlimited free deposits, withdrawals or transfers to or from your share account at any time. Access your account conveniently with an ATM card or Debit MasterCard® (if you also have a share draft account), or via digital banking. To avoid transaction fees, be sure to use your ATM card or debit card at any BFCU ATM.
Your share account can be a safety net when you accidentally overdraw your draft account. We may transfer money from your share account to cover your overdrafts for a small fee.